Marco Gomiero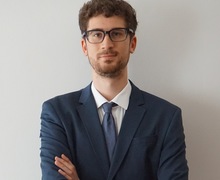 Marco is a software engineer, currently working as Uniwhere Tech Lead, where he manages the end-to-end development of a platform with half a million users.
He is a Kotlin lover and he has experience with native Android and native iOS development, as well as cross-platform development with React Native, Flutter and Kotlin Multiplatform.
In his spare time, he writes and maintains open-source code, he shares his dev experience by writing on his blog, speaking at confs and organizing events with the Google Developer Group Venezia and he plays basketball.
Events