Sponsors
FOSDEM would not be possible without the generous help of our sponsors. Thank you very much!
If you are interested in sponsoring FOSDEM, send us an email at sponsors@fosdem.org or see our contact page for more information.
While FOSDEM is primarily funded by sponsors and the sale of t-shirts, we also gratefully accept voluntary donations. See our donations page for more information.
---
Cornerstone sponsors
(in alphabetical order)

Google's innovative search technologies connect millions of people around the world with information every day. Founded in 1998 by Stanford Ph.D. students Larry Page and Sergey Brin, Google today is a top web property in all major global markets. Google's targeted advertising program, which is the largest and fastest growing in the industry, provides businesses of all sizes with measurable results, while enhancing the overall web experience for users. Google is headquartered in Silicon Valley with offices throughout North America, Europe, and Asia.
For more information, visit https://www.google.com/.
Google supports the event financially.

Red Hat is the world's leading provider of open source software solutions, using a community-powered approach to reliable and high-performing cloud, Linux, middleware, storage and virtualization technologies. Red Hat also offers award-winning support, training, and consulting services. As the connective hub in a global network of enterprises, partners, and open source communities, Red Hat helps create relevant, innovative technologies that liberate resources for growth and prepare customers for the future of IT. Learn more at https://www.redhat.com/.
Red Hat supports the event financially.
---
Main sponsors
(in alphabetical order)

For almost 14 years, AWS has been the world's most comprehensive and broadly adopted cloud platform. AWS offers over 175 fully featured services for compute, storage, databases, networking, analytics, robotics, machine learning and artificial intelligence (AI), Internet of Things (IoT), security, hybrid, virtual and augmented reality (VR and AR), media, and application development, deployment, and management from 77 Availability Zones (AZs) within 24 geographic regions. Millions of customers - including the fastest-growing startups, largest enterprises, and leading government agencies - trust AWS to power their infrastructure, become more agile, and lower costs.
To learn more about AWS, visit aws.amazon.com.
Amazon Web Services supports the event financially.

Founded in 2014, Back Market is the number one European marketplace (soon to be worldwide!) exclusively dedicated to give electronic products a second life.
Our mission is simple: build a consumer alternative to the purchase of new electrical and electronic devices. And work against planned obsolescence and the exponential production of electronic waste.
As a growing tech company, most of our product relies on open source technologies and tools (Django, Vue.js, Go and many more). For us, promoting and contributing back to an open source community is one step closer to our ideal of society.
Back Market supports the event financially.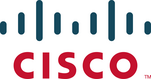 Cisco enables people to make powerful connections - whether in business, education, philanthropy, or creativity. Cisco hardware, software, and service offerings are used to create the Internet solutions that make networks possible - providing easy access to information anywhere, at any time.
Cisco was founded in 1984 by a small group of computer scientists from Stanford University. Since the company's inception, Cisco engineers have been leaders in the development of Internet Protocol (IP)-based networking technologies.
Today, with more than 67,000 employees worldwide, this tradition of innovation continues with industry-leading products and solutions in the company's core development areas of routing and switching, as well as in advanced technologies such as Application Networking, Data Center, Digital Media, IPICS, Mobility, Security, Storage Networking, TelePresence, Unified Communications, Video and Virtualization
While the 2021 event takes place online, Cisco still supports the event by providing the on-site equipment year-round.

Colt provides network, voice, and data centre services to thousands of businesses around the world, allowing them to focus on delivering their business goals instead of the underlying infrastructure. Customers include 18 of the top 25 banks and diversified financial groups and 19 out of the top 25 companies in both global media and telecoms industries (Forbes 2000 list, 2014). In addition, Colt works with over 50 exchange venues and 13 European central banks.
Colt operates across Europe, Asia and North America with connections into over 200 cities globally. It completed the acquisition of KVH in 2014, an integrated managed communications and IT infrastructure services business, with headquarters in Tokyo and operations in Hong Kong, Seoul and Singapore.
While the 2021 event takes place online, Colt still supports the event by providing the on-site internet uplink year-round.

Element is an open source messaging and collaboration platform.
We give people and organisations back their digital sovereignty by decentralising conversations, letting you host yourself or through a hosting provider such as Element Matrix Services.
Element is built on Matrix - an open network for secure, decentralised communication - for easy connectivity with any of the 27M addressable users on the public Matrix network. Additional privacy is provided by end-to-end encryption, protecting instant messaging, 1:1 voice and video calls, and file sharing.
Element was founded by the team behind Matrix as a way to bring it to the mainstream.
Element provides the chat infrastructure.

Huawei is a leading global information and communications technology ICT) solutions provider. Driven by a commitment to sound operations, ongoing innovation, and open collaboration, we have established a competitive ICT portfolio of end-to-end solutions in telecom and enterprise networks, devices, and cloud technology and services.
Our ICT solutions, products, and services are used in more than 170 countries and regions, serving over one-third of the world's population. With more than 180,000 employees, Huawei is committed to enabling the future information society, and building a Better Connected World.
For more information, please visit https://www.huawei.com/.
Huawei supports the event financially.

We are OpenTAP. A growing community of test developers dedicated to effortless automation.
The core of OpenTAP is an open-source test sequencer, and our community is continuously adding plugins and solutions that support faster development, execution and optimization of test and measurement software that excels — now, and next time.
Join us as we contribute, collaborate and create — together. Please visit us at our virtual booth to chat.
OpenTAP supports the event financially.

The Cloud Native Computing Foundation (CNCF) is an open source software foundation dedicated to making cloud native computing universal and sustainable. Cloud native computing uses an open source software stack to deploy applications as microservices, packaging each part into its own container, and dynamically orchestrating those containers to optimize resource utilization. We host and nurture components of cloud native software stacks, including Kubernetes, Envoy and Prometheus.
The Cloud Native Computing Foundation (CNCF) supports the event financially.

The Université Libre de Bruxelles (or ULB) is a French-speaking university in Brussels, Belgium. It has about 20,000 students.
While the 2021 event takes place online, the ULB continues their commitment to support the event.
---
Thanks