Marcia Wilbur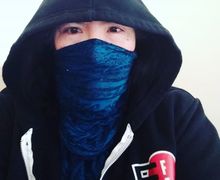 Marcia K. Wilbur is a developer, co-author/co-developer technical communicator consulting in the semiconductor field, focusing on Industrial IoT (IIoT) and AI. Marcia holds degrees in computer science, technical communication and information technology. In 2002-2003 as an intern, she was an advisory committee member at the Free Software Foundation, moving to writing the DMCA FAQs for the EFF blog in 2003. She wrote Linux Essentials in 2003 in cooperation with CompTia - Computer based training for universities worldwide, including her alma mater Arizona State University. She finished her undergrad degree using only free software. She has worked as a technical writer for many projects and companies. She is also a technical editor for Wiley publishing.
As Copper GNU Linux User Group president, she is heavily involved with the maker community leading West Side GNU Linux + Pi and the East Valley leading regular Raspberry Pi, Beaglebone, Banana Pi/Pro and ESP8266 Projects including home automation, gaming consoles, surveillance, network, multimedia and other "pi fun".
In addition to tinkering, she volunteers for different organizations using Pi units and GNU Linux to provide access to educational content for K12 schools in rural, underserved and disaster stricken areas. For fun, she serves the community as the lead Debian developer for Libre Respin, a backup and distro customization tool.
Links
Events