/
/
/
/
Prateek Jain and Mohit Aghera - Building Personalised Chatbots With Mautic
Prateek Jain and Mohit Aghera - Building Personalised Chatbots With Mautic
Director, Consulting Services & Acquia Services at Axelerant & Technical Architect at Axelerant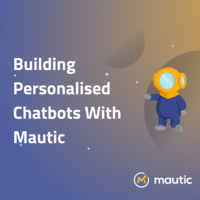 Organizations have successfully started using chatbots enabling customers to accomplish nearly everything they would do using a website or a mobile app. Chat-based interfaces will probably replace apps as the primary way people use the internet.
Today chat and voice-based bots can not only read, write but also respond in a conversational user interface. Bots are now able to automate workflows, transactions, initiate conversations, and also personalise engagements for the users in different industries like Healthcare, High Tech, Financial Services, and others.
We will share how we provided a hyper-personalized messaging experience to customers using Bots and Mautic which allowed them to connect with business in a more meaningful way.
In this session, we will cover:
Setting up Mautic to share the data seamlessly with the Chatbot
Demo the bot conversing with the customer by providing personalized responses.
We will share how we developed the Mautic Plugin to integrate with Chatbot.
Visit the Prateek Jain and Mohit Aghera - Building Personalised Chatbots With Mautic at stands.fosdem.org.
Links