/
/
/
Developer rooms
/
/
AMENDMENT Widgets in the "Sovereign Workplace" for the German public sector
AMENDMENT Widgets in the "Sovereign Workplace" for the German public sector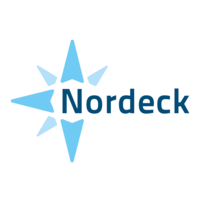 Element is one OSS module in the Sovereign Workplace (dOZ) together with Univention, Open-Xchange, Nextcloud and Collabora. To serve individual Business Cases with Element, we are developing widgets and continuously extending the widget API.
This talk is going to start 5 minutes earlier than originally scheduled, following the cancellation of the talk "Load Testing Matrix Homeservers"
We will explain shortly the idea and status of the Sovereign Workplace and then show widget examples (BarCamp, Meetings, Polls, Whiteboard). With the current and future widget API Element can become an application platform.
We will then deep-dive into the API for a bit and show how we use it and what challenges it presents.
Speakers
Attachments
Links