Zhenyu Zheng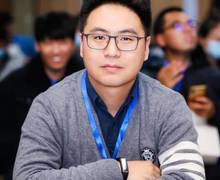 Senior software engineer from Huawei Technologies. 6+ years of experiences of Open Source. Currently focus on enrich the open source ecosystem around Arm platform.
MSc.from Tempere University of Technology(Finland), BSc. from Northwest University(China)
Previously contributed to OpenStack for about 4 years, mainly focused on Nova project. Switched to work on Arm platform open source ecosystems afterwards. Recent contributions including Big Data projects like Hadoop, Hive and Spark, also Cloud & Virtualization projects like OpenStack and Libvirt.
Links
Events