Wei Zhao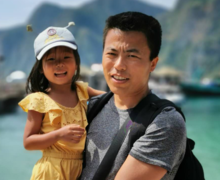 About the author: David Zhao
Founder of Kunlun Distributed DBMS. Formerly worked in Oracle Berkeley DB and MySQL teams from 2007 to 2015 as database kernel developer. Since October 2015, worked in TDSQL team of Tencent as database kernel developer, took the initiative to design and implement the distributed transaction processing and distributed query processing features of TDSQL, upgrading TDSQL from a table sharing solution to a distributed RDBMS.
Left Tencent in July 2019 and started the Kunlun distributed DBMS project. Company website(building) www.zettadb.com
linkedin/fb/twitter: david.zhao.cn@gmail.com
If my speech is accepted for FOSDEM MySQL Devroom, I agree to the publication of my recordings, slides provided under the same license as all FOSDEM content (CC-BY). Sincerely, David Zhao.
Events