Vipin Sharma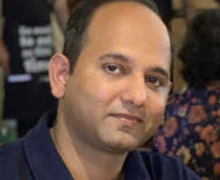 Vipin helps professional Java developers to learn language features so they can work on the best Java projects. Vipin is a senior Java developer and OpenJDK contributor.
Vipin is a senior developer at MSCI, and for more than 12 years he has worked on large Java projects in the Financial Sector.
On his blog, http://jfeatures.com Vipin shares his insights on Java Language Features and the evolution of the JVM.
Links
Events