Tomasz Tarczynski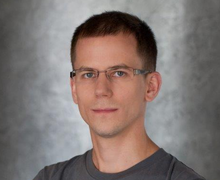 Systems Architect and Ops Technical Lead at Gigaset, where the team builds a cloud native backend platform for a smart home system.
Focused on shortening delivery times with adoption of DevOps culture, automation and measurements. Especially interested in the cloud native approach to engineering applications and infrastructure. Organizer of the DevOps Wrocław Meetup group and the Cloud Native Warsaw conference.
In his spare time Tomasz enjoys mountain hiking, running and yoga.
Events