Sixtus Chizaram Isaac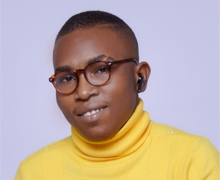 DESIGNATION Brand/Visual Designer. Founder, Creative Discourse.
BIO Isaac(he/his) is a purposed designer from Nigeria geared towards providing creative solutions to communities & organisations especially in the sphere of visual/brand communication design. He is enthusiastic about contributing and advocating for the open design space which has pumped his quest to solve real-life problems with creativity.
Isaac is currently a Track (Users & Editors) for the Drupal Conference in Barcelona Europe 2020. He is a founder of a creative community "Creative Discourse" that helps to teach and develop creators in Africa! He speaks Chinese too :)
Links
Events