Øystein Grøvlen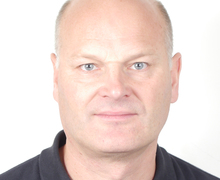 Øystein Grøvlen is a Senior Staff Engineer in Alibaba Cloud, where he works in the Database Products Group.
Before joining Alibaba, Øystein worked for 10 years in the MySQL optimizer team at Sun/Oracle. At Sun Microsystems, he was also a contributor on the Apache Derby project and Sun's Architectural Lead on Java DB. Prior to that, he worked for 10 years on development of Clustra, a highly available DBMS.
Øystein has been talking about the MySQL Optimizer at several conferences over the years. He has a PhD in Computer Science from the Norwegian University of Science and Technology. Øystein is a native Norwegian, and after spending the last years in China and California, he is now back in Norway.
Events