Marco Vermeulen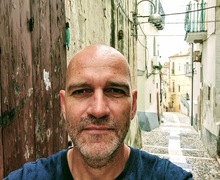 Marco Vermeulen is a South African Software Developer who was raised in a Dutch home. He now works and lives in London.
He is passionate about writing well-crafted functional code, driven and guided by tests. As a proponent of BDD, he has successfully applied this technique in the Enterprise and Open Source Projects.
He is the co-author of Manning's Functional Programming in Kotlin, a Kotlin port of the same book for Scala developers.
He is an avid supporter of OSS and is the creator and maintainer of SDKMAN, the Software Development Kit Manager.
Events