Liviu Chircu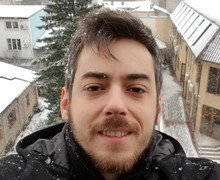 Full time VoIP systems engineer and software developer. Open-source enthusiast. Passionate about concise thinking, clean software design and production-ready codebases.
Liviu has been involved with OpenSIPS and the VoIP world for over 8 years. He is a software developer and VoIP consultant for OpenSIPS Solutions. Armed with extensive knowledge regarding SIP protocol quirks, OpenSIPS inner-workings, troubleshooting typical VoIP setups, software packaging and deployment automation, as well as architecting SIP platforms and databases from A-Z, his constant focus is on producing optimal answers to random questions, as quickly as possible.
His speaker experience includes several talks at the FOSDEM, OpenSIPS Summit, ClueCon and AstriCon conferences.
Liviu also contributes with tech articles on the OpenSIPS blog and tweets about VoIP and programming under @liviuchircu.
Events