Guillaume Tucker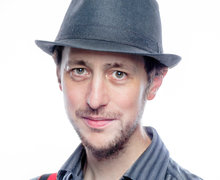 Guillaume Tucker is a software engineer working at Collabora, previously at ARM and several start-ups in Cambridge, UK. His main expertise is in embedded devices and operating systems. His current focus is on kernelci.org and he has recently been elected Chair of the KernelCI Linux Foundation project.
Here's a small auto-interview:
Q. Which open source projects have I been hacking the most?
The Linux kernel, Android, LAVA, kernelci.org.
Q. What are my favourite tech topics?
Low-level system programming, specialised computing hardware, but also analogue audio and increasingly continuous integration over the past few years via KernelCI.
Q. Where do I blog?
This will be my forth FOSDEM. What am I looking forward to in particular? It's always fun to attend FOSDEM and be part of this unique event, gathering so much diversity on the common ground of free software. I usually look forward to bumping into people I haven't seen for a while, and this time I hope the online platform will allow some of that to happen.
Q. Any interests aside from software?
I'm also a musician, I like composing and I play the guitar and the trumpet. And I like cooking too: omelettes, curry and risotto in particular.
Events