Fatih Degirmenci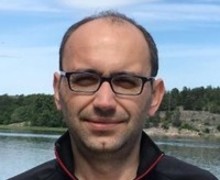 Fatih specializes in automation, infrastructure, CI/CD, and DevOps and is currently involved in several CI/CD initiatives across Ericsson and within open source.
He has previously served in the OPNFV Technical Steering Committee as committer at large representative and has led the OPNFV Release Engineering Project. He is co-chair of the Continuous Delivery Foundation Special Interest Group Interoperability.
Prior to Ericsson, Fatih worked for Havelsan Inc and provided expertise to customers including BOEING and BAE Systems.
Links
Events