Antoine Craske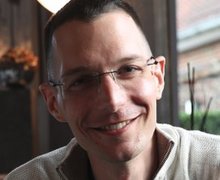 I am passionate about architecture, technology and transformation.
I have a personal interest in software quality and its relation to the other area in order to produce better products.
I contribute to open-source, communities and blogs convinced that we can evolve faster by sharing, learning and co-creating with others.
I am involved in Cerberus Testing from its inception, an open source testing framework to simplify test automation.
Links
Events