/
/
/
Developer rooms
/
/
RaSCSI for 68k Macs
RaSCSI for 68k Macs
Current status and roadmap for the project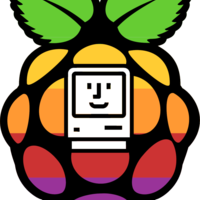 The talk will be over the current status of the 68kmla fork of the RaSCSI project. To start off, I'll go over what the project is, and is NOT. I'll go over the history of the project, what we've been up to over the past year and what's planned for the next year. I'll also go over some technical details of how it works, how the software is structured.
Initial outline:
What is RaSCSI?
What use cases is RaSCSI trying to fill?
Where has it successfully been used?
What use cases is RaSCSI NOT trying to fill? (Hint - high performance SCSI applications)
Comparison to other SCSI emulator devices: Original RaSCSI project, MacSD, SCSI2SD, etc.
Other communities that are using RaSCSI
History
Japanese version created by Gimons
Work done to translate code and documentation to English
Web interface to control it
Process of reverse engineering - scsimon
Updates planned for 2021
Support for Ethernet over SCSI
"Zip drive" emulation
Better support for different disk image formats
More flexible configuration options
How does it work?
How can I get involved?
Speakers
Attachments
Links