/
/
/
Developer rooms
/
/
Penpot, design freedom for teams
Penpot, design freedom for teams
One FOSDEM and one pandemic after we're excited to announce that Penpot Alpha release will be launched February 2nd!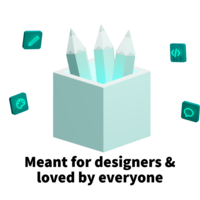 Penpot (formerly UXBOX) is an Open Source online design & prototyping platform with the aim of bringing the whole team to the design process. Penpot is multiplatform (web based) and based on open standards (SVG). The platform provides a set of tools meant not only for designers but also for developers and stakeholders. Design, prototype, feedback system, handoff specifications and low-code among them.
We will share our vision, Penpot's current state and our next challenges about the project. We will also perform a demo and hope to contribute to the already open channel between FOSS and Design.
Speakers
Links