/
/
/
Developer rooms
/
/
eLabFTW - the open source lab notebook
eLabFTW - the open source lab notebook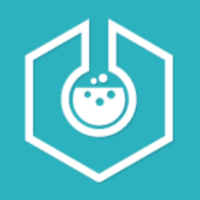 eLabFTW is an open source laboratory notebook for research labs. It tracks experiments and results but also features a database where you can keep track of all the elements in your lab. Created in 2012 and published on GitHub, eLabFTW quickly gained traction in the research community and several contributors joined over time to help implementing new features and fixing bugs. Now translated in 17 languages, eLabFTW has become a pillar of the ELN landscape and more and more labs and universities are using it all around the world.
In this presentation I will talk about the software itself but also how publishing the source code on GitHub with a AGPLv3 license helped tremandously the software to grow.
When doing research work, it is important to keep track of your experiments and results. To do that, we normally use paper lab notebooks. But nowadays, it makes little sense to stick to paper, especially when all of our results are produced in a numeric format. Users are now looking for a solution to that problem, and that solution is Electronic Laboratory Notebooks (ELN).
Several ELN are available to researchers. Some are proprietary, and only a few are truly free (as in beer and as in speech). Among the libre ones, we can find quite a lot of abandoned projects.
Since 2012, eLabFTW has seen continuous improvements with a constant flow of new features and a growing community of users, translators and contributors. It is now a mature and polished piece of software, widely used by startups, research labs and universities.
Now backed by a company, the future seems bright and full of promises with fruitful collaborations with Universities to implement specific features that will benefit the whole community of users.
Speakers
Attachments
Links