/
/
/
Developer rooms
/
/
Gain a Superpower in OSS as a Designer Through Code
Gain a Superpower in OSS as a Designer Through Code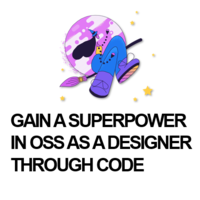 My talk will be structured as follows followed by a short Q&A,
Why do I need to learn to code?
Helping OSS as a Developer-Designer
The approach to coding for OSS complexity
Stuff to keep in mind to make meaningful contributions
How to tackle a particular issue?
Receiving code reviews effectively
Where do I go ahead with all this new found knowledge?
Speakers
Links