/
/
/
Developer rooms
/
/
Vector Optimized Library of Kernels
Vector Optimized Library of Kernels
A year in review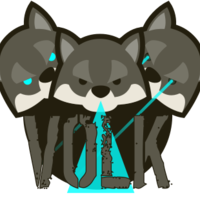 During the last year, we saw quite a significant amount of changes to VOLK. Here, we want to present a summary of these changes and how users may benefit from them. Further, we want to give an outlook on future directions of the project.
2020 started with a new VOLK maintainer team. Michael Dickens and Johannes Demel took over to lead the effort to improve VOLK. VOLK started as a subproject of GNU Radio and evolved quite significantly since then. Since 2020 VOLK is a bit more independent from GNU Radio because it is not considered a submodule anymore. Nonetheless, we continue to work under the GNU Radio organization umbrella and intend to do so in the future.
We start this talk with a quick recap on "What is VOLK?" and how we define the scope of the project. Then we want to have a quick review on what happened in 2020 with statistics but also some significant changes that we want to point out. Finally, we want to look at future directions. Some topics that are coming up.
Speakers
Attachments
Links