/
/
/
/
Welcome to the Fedora Project stand!
Welcome to the Fedora Project stand!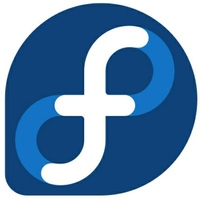 Welcome to the Fedora Project welcome session at FOSDEM 2021! The Fedora Project is a community of people working together to build a free and open source software platform and to collaborate on and share user-focused solutions built on that platform. We are the Fedora community people: the ones who use, build, test, and maintain the Fedora Linux distribution. Fedora will be participating in several ways during FOSDEM 2021, join us! If you're just hearing about us, learn more here.
The Fedora Project stand page
For more details about Fedora's presence at FOSDEM 2021, check out the Fedora Project's stand page and the chatroom!
Ruffle
What would FOSDEM be without swag? That's what we thought so we decided to share Fedora goodies in a ruffle contest for this year's FOSDEM! How to enter the ruffle? Join our chatroom to find the ruffle entry link. You will need to enter your name and email address to enter. We will randomly draw 100 winners on February 8th, at 5PM UTC. The winners will receive a follow up form to provide shipment information. Please see the full Terms & Conditions in the entry form. Also, don't worry if you are a veteran Fedoran and are involved with the community, there will be plenty more chances to receive swag during 2021.
Social Hours
We are excited to meet you at FOSDEM 2021! Please join us for two dedicated Social Hours at 3PM UTC on both February 6th & 7th.
Badges:
Event badges are some of the most special badges for your FAS collection. Grab your FOSDEM 2021 attendee badge!
Links