/
/
/
Developer rooms
/
/
Alpress
Alpress
Self-Governing Publication Platform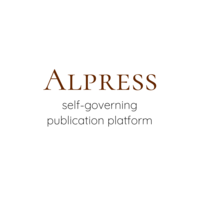 Alpress is the new project of the Almonit organization. It is a self-governing decentralized platform for publishing articles.
Alpress looks and feels like a classical Internet platform, but in practice, it is owned, governed, and operated by its own users. The platform is made with a combination of ENS, IPFS, and DAO technologies.
Alpress is not only aimed to become the main dWeb place for publishing articles but is also meant an inspiration for developers to build more self-governing Internet platforms. Such platforms, which are democratic in nature, can create a future where the web belongs to the people of the Internet.
Speakers
Links