/
/
/
Developer rooms
/
/
The half rolling repository model
The half rolling repository model
The golden intersection for desktop users?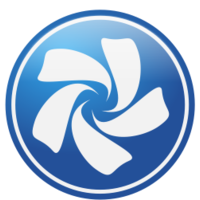 Since shortly after its inception over 10 years ago, Chakra has been shipping based on a unique half-rolling repository model. We call it half-rolling, because even though we provide frequent updates to all the applications and the desktop environment we ship, we are more conservative in updating the packages at the core of the system. This model aims at providing a stable system to users while at the same time enabling them to enjoy the latest versions of their favorite applications and games. In this talk I will explain the details behind the half-rolling release model, the advantages and disadvantages it has for users and the challenges we face in Chakra's implementation.
In Chakra's half-rolling release model, packages like the linux kernel, xorg server, graphics drivers, systemd and other important system libraries upon which these packages might depend upon are updated periodically, usually a couple of times per year. All the applications and the libraries they require, together with Plasma, KDE's desktop environment that is the default and only option for Chakra, are updated continuously.
Our experience so far has shown that the half-rolling release model can fit into a variety of user profiles. Chakra's user base includes casual users, enthusiasts, developers, gamers, small businesses, and school labs. We believe other distributions could benefit from similar implementations.
Whether you are a user or a developer, your distribution's choice of release model can affect your options, workflow and system's status. This talk is intended to inform those looking for alternatives to the traditional fully rolling or standard release models that the majority of distributions adopt and learn more on the possibilities provided by the half-rolling release model.
Speakers
Attachments
Links