/
/
/
Developer rooms
/
/
Contributopia
Contributopia
De-google-ifying is not enough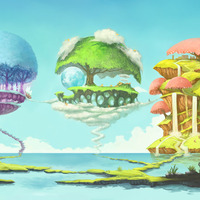 For the past 3 years, the French non-profit Framasoft has been leading a campaign to "De-google-ify Internet", hosting 32 free-libre alternatives to Google (and GAFAM) services, educating users to change their digital habits and creating a French network of free-libre and ethical services hosters. In October 2017, Framasoft launched a new campaign: Contributopia. 12 actions over 3 years sharing the same goal: let's create the digital tools to equip the "contributors society" in order to interest them into contributing to free-libre and open-source software.
Over 3 years of campaigning to De-Google-ify Internet (and doing it), we learned a few lessons:
Open source software are doing great, while free-libre projects desperately need contributions;

There are lots of non-digital communities that share the free-libre ethics, but havn't heard about FLOSS;

Building tools and giving talks against Big Data companies works, thinking out of their box to propose another way of seeing our future works better.
We concluded that proposing 30 free-libre and data-friendly alternatives to the most used web-services (during the 2014-2017 Degoogleify Internet campaign) was not enough... This proof of concept (used today by about 400 000 monthly French-speaking users) is just a start.
Here is our plan for the 3 years to come: include users in the making of the most politically (and technically)-sensitive web services, document our experimentations and meet our peers so they can be adapted and reproduced. And finally imagine and create the tools to facilitate access to open knowledge and digital independency.
This won't happen if we don't go and build bridges between the free-libre software communities and all the people who share these ethics in other domains. There are new worlds to explore, and we hope more and more will join us on this journey.
Speakers
Attachments
Links