Pascal Chevrel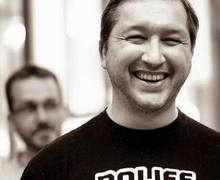 After a decade building a community around Web localization for Mozilla, I am now part of the Firefox Release Management team and work on rebuilding our core community aroung the Firefox Nightly channel.
After a decade working on making Mozilla Web properties available in dozens of languages, creating communities of localizers around the globe and building Quality Assurance tools, dashboards and APIs to help ship our software and websites internationally, I recently left the Localization department to join our Firefox Release Management team and work on a new project aiming at shipping Firefox better and faster.
I am now in charge of a project aiming to turn Nightly into a technical QA and participation funnel with the explicit goal to engage our very technical Nightly users into the Mozilla project in activities that have a measurable impact on the quality of our products.
Links
Events