/
/
/
Developer rooms
/
/
Rebooting Firefox Nightly
Rebooting Firefox Nightly
A community building project around the Firefox Nightly Channel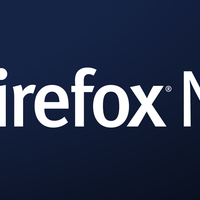 A community building project around the Firefox Nightly Channel
Every day, we compile the code for Firefox on our master branch, mozilla-central, and generate builds without the Firefox branding, those are called Firefox Nightly build. Until recently, those builds were barely mentionned or promoted on mozilla.org, localized versions existed but were only known to the localizers themselves, the download page was on a separate domain and hadn't been redesigned since 2011.
As a result, we have very few Firefox Nightly users.
What would be the impact for Mozilla if Firefox Nightly became a first-class citizen among Firefox channels? How about getting back more technical users on this channel reporting bugs as they get introduced into our codebase instead of weeks or months later? Could we ship faster and better quality software if we had an army of Nightly testers reporting regressions and giving their feedback on a daily basis? How about engaging our existing community of power-users directly into the production process for Firefox as a long term participation project?
This talk is a recap of what the release management team has been working on in the last 8 months to turn the nightly channel in a more useful tool leveraging our existing community to ship a better Firefox and what we expect to do in 2017 around the nightly channel to serve our QA needs.
Speakers
Links