Certification exams
A number of certification exams will be offered at FOSDEM 2017.
The Linux Professional Institute, the BSD Certification Group and The Document Foundation will again organise exam sessions during FOSDEM 2017. Interested candidates will be able to register for exams with the respective certification groups.
Exam schedule
The schedule for the exam sessions is now available.

LPI offers discounted certification exams at FOSDEM 2017.
As in previous years, the Linux Professional Institute will again offer a discount to examination candidates at FOSDEM 2017.
The level 1, level 2 and level 3 exams are offered at a discount of nearly 50%.
The following examinations are offered.
| Certification | Exams | Price | Languages |
| --- | --- | --- | --- |
| Linux Essentials | 010 | € 60.00 | English, German |
| LPIC-1 | 101, 102 | € 90.00 | English, French, German |
| LPIC-2 | 201, 202 | € 90.00 | English, French, German |
| LPIC-3 | 300, 303, 304 | € 90.00 | English |
Registration procedure
Register for an LPI ID on the following website:
https://cs.lpi.org/caf/Xamman/register
Sign up for a specific exam session at:
https://lpievent.lpice.eu/
Note that due to limited seating, there is a maximum of 50 candidates per session.
You must bring valid photo identification and your LPI ID to the exam lab.
Pay for the exam at FOSDEM (in cash).
Candidates should be present no later than 15 minutes before the exam.
About LPI
The Linux Professional Institute (LPI) is an internationally recognized, vendor-independent organization advocating and assisting the professional use of Linux, Open Source and Free Software, through the certification of Linux professionals.
Established as a non-profit organization in 1999, LPI is community based and supported. LPI's certification program is delivered worldwide in multiple languages at over 7,000 testing locations and is supported by an affiliate network spanning five continents. Since the program's inception, LPI has delivered over 450,000 exams and 160,000+ LPIC certifications around the world.
---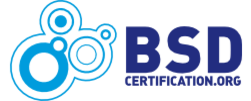 BSD Associate certification
The BSD Certification Group (BSDCG) will offer the BSDA certification exam to attendees of FOSDEM 2017. One exam session will be offered.
Exam candidates should be proficient in the BSDA Certification Requirements and the Command Reference, both of which are available for free download from the certification page of the BSDCG website.
The following exam is offered. The exam will be paper based and in English.
Registration procedure
Participants have to register for a BSDCG ID at https://register.bsdcertification.org/register/get-a-bsdcg-id. Note that it may take up to 24 hours to receive a BSDCG ID. Once you have an ID, you can choose an exam location and pay for the exam from the same website. Prices are $75 USD and payable through PayPal or credit card.
Exam candidates must bring valid photo identification matching the name they used when they registered for their BSDCG ID. Due to limited seating at the event, exam pre-registration is recommended.
About BSDCG
The BSD Certification Group Inc. is a non-profit organization committed to creating and maintaining a global certification standard for system administration on BSD based operating systems.
The BSDCG works with the BSD and sysadmin communities in order to provide a practical and relevant certification.
---

LibreOffice Certification program
The Document Foundation will offer the LibreOffice Certification at FOSDEM 2017.
Individuals willing to be certified must be already active in the field of migrations from proprietary software and large deployments of LibreOffice, and/or LibreOffice training programs of any kind (withing a migration or a large deployment, or a training school). More information is available on the certification page of The Document Foundation website.
Registration procedure
Candidates should complete the certification application on The Document Foundation website.
About The Document Foundation
The Foundation is a charitable Foundation under German law (gemeinnützige rechtsfähige Stiftung des bürgerlichen Rechts), which owns assets and conducts financial and legal transactions on behalf of the Community.