Sponsors
FOSDEM would not be possible without the generous help of our sponsors. Thank you very much!
If you are interested in sponsoring FOSDEM, send us an email at sponsors@fosdem.org or see our contact page for more information.
While FOSDEM is primarily funded by sponsors and the sale of t-shirts onsite, we also gratefully accept voluntary donations. See our donations page for more information.
---
Cornerstone sponsors
(in alphabetical order)

Google's innovative search technologies connect millions of people around the world with information every day. Founded in 1998 by Stanford Ph.D. students Larry Page and Sergey Brin, Google today is a top web property in all major global markets. Google's targeted advertising program, which is the largest and fastest growing in the industry, provides businesses of all sizes with measurable results, while enhancing the overall web experience for users. Google is headquartered in Silicon Valley with offices throughout North America, Europe, and Asia.
For more information, visit http://www.google.com/.
Google supports the event financially.

Red Hat is the world's leading provider of open source software solutions, using a community-powered approach to reliable and high-performing cloud, Linux, middleware, storage and virtualization technologies. Red Hat also offers award-winning support, training, and consulting services. As the connective hub in a global network of enterprises, partners, and open source communities, Red Hat helps create relevant, innovative technologies that liberate resources for growth and prepare customers for the future of IT. Learn more at http://www.redhat.com/.
Red Hat supports the event financially.
---
Main sponsors
(in alphabetical order)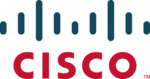 Cisco enables people to make powerful connections - whether in business, education, philanthropy, or creativity. Cisco hardware, software, and service offerings are used to create the Internet solutions that make networks possible - providing easy access to information anywhere, at any time.
Cisco was founded in 1984 by a small group of computer scientists from Stanford University. Since the company's inception, Cisco engineers have been leaders in the development of Internet Protocol (IP)-based networking technologies.
Today, with more than 67,000 employees worldwide, this tradition of innovation continues with industry-leading products and solutions in the company's core development areas of routing and switching, as well as in advanced technologies such as Application Networking, Data Center, Digital Media, IPICS, Mobility, Security, Storage Networking, TelePresence, Unified Communications, Video and Virtualization
Cisco provides all of our WLAN hardware and helps us setting up the wireless network.
The Cloud Native Computing Foundation (CNCF) will harmonize emerging technologies and foster innovation in container packaged, dynamically scheduled, and microservices based application development and operations. The mission of the CNCF is to create and drive the adoption of a new computing paradigm that is optimized for modern distributed systems environments capable of scaling to tens of thousands of self healing multi-tenant nodes.
The Cloud Native Computing Foundation (CNCF) supports the event financially.

Codethink specialises in system-level software engineering to enable advanced technical applications, working across a range of industries including finance, automotive, telecoms and medical. As experts in Free and Open Source Software, they help customers take maximum advantage of the knowledge and technologies developed by the Open Source community. Their customers are international-scale organizations who seek competitive edge through design of enterprise appliances and embedded systems which are faster, smaller, more secure, more up-to-date, or more advanced than their competitors.
Codethink supports the event financially.

Colt provides network, voice, and data centre services to thousands of businesses around the world, allowing them to focus on delivering their business goals instead of the underlying infrastructure. Customers include 18 of the top 25 banks and diversified financial groups and 19 out of the top 25 companies in both global media and telecoms industries (Forbes 2000 list, 2014). In addition, Colt works with over 50 exchange venues and 13 European central banks.
Colt operates across Europe, Asia and North America with connections into over 200 cities globally. It completed the acquisition of KVH in 2014, an integrated managed communications and IT infrastructure services business, with headquarters in Tokyo and operations in Hong Kong, Seoul and Singapore.
Colt sponsors the internet uplink at FOSDEM.

CoreOS, Inc. provides distributed systems technologies to run at-scale services consistently across cloud and data center. CoreOS is the creator and maintainer of open source projects CoreOS Linux, etcd, fleet, flannel, Clair and rkt. In addition, CoreOS is the creator of Tectonic, an enterprise-ready platform that combines Google's Kubernetes and the CoreOS stack for running Linux containers. The strategies and architectures that influence CoreOS allow companies like Google, Facebook and Twitter to run their services at scale with high resilience. Learn more at https://coreos.com/ or follow CoreOS on Twitter @coreoslinux.
CoreOS supports the event financially.

GitHub is how people build software. Millions of individuals and organizations around the world use GitHub to discover, share, and collaborate on software—from games and experiments to popular frameworks and leading applications. Together, we're defining how software is built today.
Whether you use GitHub.com or GitHub Enterprise on your own servers, you can access one of the world's largest developer communities to build software in the way that works best for you. Choose your deployment option and integrate your favorite third party tools into a powerful, collaborative workflow.
Interested in starting your trip to Brussels a little early? Join GitHub at Git Merge February 2 - 3.
GitHub supports the event financially.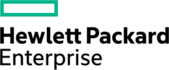 Open source software is a strategic priority for HPE. HPE creates new possibilities for technology to have a meaningful impact on people, businesses, governments and society. HPE not only extensively uses open source within the company but also contributes our expertise to hundreds of open source projects worldwide.
To learn more visit the HPE open source community page: http://www8.hp.com/us/en/campaigns/opensource/community.html.
HPE supports the event financially.

Minio is a distributed object storage server. It is written in Go and released under Apache License 2.0. The name Minio stems from Minimal Object storage.
Minio will enable application developers to build their own Amazon S3 compatible object storage without any special storage skills. It is light enough to be bundled along with the application stack similar to Node.js and MongoDB.
Our community hangs out on Gitter @ http://gitter.minio.io/.
Minio supports the event financially.

MySQL is the world's most popular open source database. With its proven performance, reliability and ease-of-use, MySQL has become the leading database choice for web-based applications, used by high profile web properties including Facebook, Twitter, YouTube, Yahoo! and many more. Oracle drives MySQL innovation, delivering new capabilities to power next generation web, cloud, mobile and embedded applications.
MySQL supports the event financially.

Once again, we are proud to have O'Reilly as one of our sponsors.
O'Reilly are the premier information source for leading-edge computer technologies and communicate the knowledge of experts through books, conferences, and web sites. Their books, sporting the iconic animals on the covers, occupy a treasured place on the shelves of the developers building the next generation of software. Their conferences and summits bring innovators together to shape the revolutionary ideas that spark new industries. From the Internet to the web, Linux, Open Source, and now peer-to-peer networking, O'Reilly puts technologies on the map.
Visit http://oreilly.com/ to learn more.
O'Reilly supports the event financially.
---
Thanks

The Université Libre de Bruxelles (or ULB) is a French-speaking university in Brussels, Belgium. It has about 20,000 students. The ULB very substantially supports the event by providing us with the location as well as infrastructure on-site.
The "Cercle Informatique ULB" is a group of students who help us book ULB rooms for use during FOSDEM. They also provide part of the catering during the event, the proceeds of which go towards funding their own academic activities.