Dominik George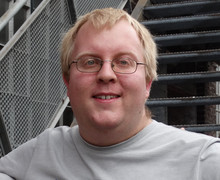 Developer and system administrator, born 1990. Head of Teckids e.V., the youth organisation about free software and open source. Co-developer of the Veripeditus AR Game Framework.
I am Nik, a software developer and system administrator from Germany. I was born 1990, and started creating software when I was eight years old. Lack of fostering programs back then probably was the first step towards founding Teckids e.V., a FOSS-centric youth organisation in Germany, of which I am now the chairman.
The work with children in and around Teckids got me in touch with a young programmer, with whom I am now developing the Veripeditus AR Game Framework.
Links
Events