Bee Padalkar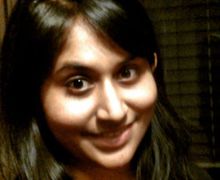 Bee is a Fedora contributor looking to solve community problems through a data analytics perspective. She might ask a lot of questions.
Bhagyashree (or Bee) is a recent graduate of the Indian Institute of Technology, Guwahati, India.Her primary research interests lie in understanding human behaviour in information-rich online social environments. Her research draws heavily from Machine Learning and Natural Language Processing techniques.
At Fedora, she works closely with the Community Operations team mostly contributing on metrics-related tasks. She was also a Google Summer of Code 2016 Mentor for Fedora, and is actively involved with the Fedora Women and Diversity Team.
Links
Events