/
/
/
Developer rooms
/
/
The birth of HPC Cuba
The birth of HPC Cuba
How supercomputing is being made available to all Cuban researchers using FOSS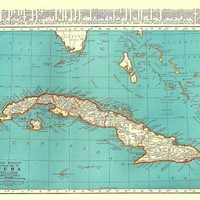 To offer supercomputing services to all Cuban institutes of higher education, research centers and industrial partners is the mission set forth by a group of ambitious young system administrators working at various universities of the lush Caribbean island of Cuba. With the assistance of the Flemish Inter-university Council (VLIR), lots of hard work and hardware donations by Ghent University they have succeeded in setting up a nation-spanning architecture comprised of three datacenters, in Havana (West), Santa Clara (central) and Santiago de Cuba (East). Their campuses are spread geographically across the 1000 km long island and are interconnected by a 20 Mbps network that covers up to the furthest regions of the island where remote rural universities are given the opportunity to take advantage of the magnificent capacities of massive parallel processing.
Thus was born "HPC Cuba" the national center for academic supercomputing. While fully depending on Free Software for their operations, HPC Cuba has also joined the global Free Software community by producing installation packages for software not yet covered by EasyBuild.
On a tropical island where access to resources is being limited by a US imposed trade embargo, setting up a datacenter capable of hosting a proper supercomputer "no es fácil" ("it is not easy", a Cuban saying). Come learn about the specific challenges poised in the Cuban context, calling for resourceful solutions and unique problem-solving capacities standing proof of the high standard of the universities of this so-called third world country and its relentless human resources.
KEYWORDS: Cuba, University, Development Coooperation, VLIR-UOS, Free Software, National Center for Supercomputing, Distributed, HPC Cuba
Speakers
Attachments
Links