Sandro Munda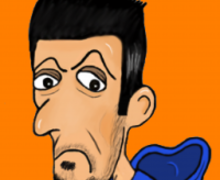 I code. Javascript and Python lover. Passion for productivity and high quality code/architecture.
I am a software developer. I have a passion for productivity with high quality code (architecture, BDD, lint, ...).
I am equally comfortable both with backend and frontend technologies. I like to control all parts of the stack.
I like the MEAN (MongoDB, Express.js, Angular.js, Node.js) stack... but not only!
I like to be challenged.
I like rigour, pragmatism, and transparency; both in life and at work.
I like to brainstorm ideas, I like open-mindedness, and I like when people are willing to share knowledge.
Links
Events