Nuno Brito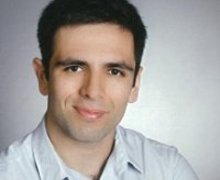 I've been writing software and sharing it with others even before I knew this was called open source. For me, it is all about sharing, learning and having fun with code.
And my full time work is around the same topic. I work to solve free/open source licensing troubles. Right now there exist too many spreadsheets, religious discussions and not so much good sense so it's time to bring back some simplicity.
I'm a volunteer on the GPL Compliance Lab at the Free Software Foundation and supporter of the SPDX initiative from the Linux Foundation.
Links
Events