Daniel Pocock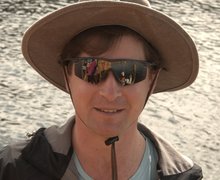 The speaker description is potentially outdated as it is from a previous FOSDEM edition.
Professional software engineer and consultant
Pocock has developed enterprise grade solutions for some of the giants of the financial services industry, including secure connectivity for UBS (using a range of open Java technologies from Apache), enterprise wide monitoring for Barclays Capital (based on Ganglia) and a wide range of real-time financial trade capture and risk management solutions for Thomson Reuters. Despite the highly proprietary nature of these enterprises, Pocock has remained a champion of efficient, cost effective open source solutions to meet demanding business needs.
Of his own initiative, Pocock actively contributes to a range of open source projects with a focus on VoIP and real-time communications, in particular, Lumicall, dynalogin, reSIProcate, Ganglia and flactag.
Pocock is a Debian Developer and an OpenCSW package maintainer.
Events