Fatih Degirmenci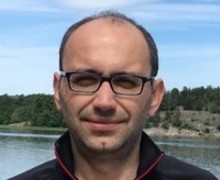 Fatih works at the Linux Foundation, leading the CD Foundation initiatives. He specialises in automation, infrastructure, CI/CD, and DevOps.
Before the Linux Foundation, Fatih was involved in several CI/CD initiatives at Ericsson and open source. He served in the OPNFV Technical Steering Committee and in the CDF Technical Oversight Committee. He created the OPNFV XCI project and was the co-founder of the OpenCI Initiative.
Prior to Ericsson, Fatih worked for Havelsan and its customers including BOEING and BAE Systems.
Events