Stéphane Graber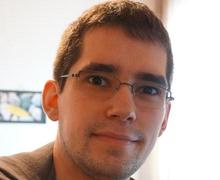 The speaker description is potentially outdated as it is from a previous FOSDEM edition.
Stéphane Graber works as the project leader for LXD at Canonical Ltd. He is the upstream project leader for LXC and LXD and a frequent speaker and track leader at various containers and other Linux related events. Stéphane is also a long time contributor to the Ubuntu Linux distribution as an Ubuntu Core Developer and he currently sits on the Ubuntu Technical Board.
On his spare time, Stéphane helps organize a yearly security conference and contest in Montréal, Northsec, where his knowledge of Linux and network infrastructure is used to simulate the most complex of environments for the contestants.
Events