Nicola Corti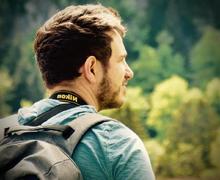 Nicola Corti has been an Android Software Engineer since 2.2, and a Free and Open Source lover for as long as he remembers. He's currently based in Stockholm and working as an Android Infrastructure Engineer at Spotify.
Nicola usually calls himself a 'community addict'. He can't survive without learning every day, sharing knowledge, and having fun with other developers. He's a strong open source advocate and currently manages several developer communities both in Germany and in Italy.
In his free time, he loves photography, hiking, and cake design.
Links
Events