Esther Payne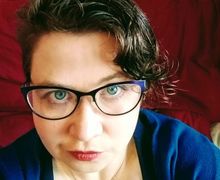 Esther is an IT professional with over twenty years of experience and a BSc (Hons) in Computer Science from the Robert Gordon University. She then discovered she preferred people rather than programming.
Having worked with all sizes of businesses and across various industries her interest has always been on how to make computing more accessible to the masses. She believes that no matter what your age you can use Linux and free software. As a user of Kubuntu Linux for 12 years, she is extremely proud of her father who now runs Ubuntu Linux after she refused to support his windows system anymore. In fact her father regularly installs and manages his own Linux systems proving the accessibility of Linux for all ages.
She works with hosting and IT support companies as well as interesting Open Source projects. Having been in Open Source for over a decade she believes that anyone can contribute to a project as everyone has a different skill to bring to a project. The more the merrier.
Having been an internet user since the 1990s, Esther is looking forward to the next stage of the internet and to help bring it back to it's decentralized roots.
She also believes in the importance of Privacy and is interested in how to safeguard it.
Esther enjoys meeting new people and discovering exciting new Open Source Projects and the communities behind them.
Links
Events