Bram Luyten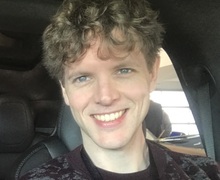 Open access advocate and co-founder of Atmire, a service provider for the open source institutional repository platform DSpace.
After a year of research in the domain of e-Learning repositories in Erik Duval's HMDB group at K.U. Leuven, Bram Luyten founded Atmire at the end of 2006 with his co-founders Lieven Droogmans and Ben Bosman.
The company employs a unique expertise in the Open Source Institutional Repository platform DSpace, to offer services to research institutions and libraries. In its projects Atmire works on online dissemination of digital content, through the use of institutional repositories.
Active in over 15 countries, Atmire works for some of the most prestigious international institutions, including the University of Cambridge, the United Nations Economics Commission for Africa and the World Bank.
Within Atmire, Bram Luyten is responsible for marketing and sales of (new) services products. He is an active contributor in the DSpace community and was recognised as DSpace Committer early 2013. He served as co-chair of the DSpace Community Advisory Team (DCAT). He currently serves on the DSpace Outreach group.
He's passionate about repository automatisation, SEO, altmetrics and metadata.
Links
Events