Raphaël Amiard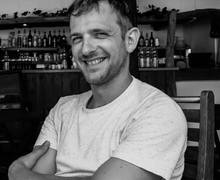 Raphaël Amiard is a software engineer at AdaCore working on tooling and compiler technologies. He joined AdaCore in 2013, after an internship on AdaCore's IDEs. His main interests are compiler technologies, language design, and sound/music making.
My main work and research interests focus around source code analysis in general, with specific interest topics being:
Generic description of language front ends
User friendly frameworks and APIs around source code analysis
Incremental/lazy semantic analysis
Incremental parsing, error recovery in parsers and lexers
In general, I'm interested in making basic programming language analysis (parsing and parts of semantic analysis) much simpler and see what results we can reap from those technologies being more common.
Events