Kaushal M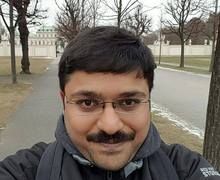 Maintainer of GlusterD and GD2 Senior Engineer at Red Hat
I'm one of the maintainers of Gluster. I maintain the distributed management framework GlusterD, and currently leading development of its successor GlusterD-2.0.
I'm employed by Red Hat as a Senior Software Engineer, to work on Gluster and its derivative Red Hat Gluster Storage product. I work remote out of Mysore, India.
I got into Linux and Open Source with the free Ubuntu CDs, but currently am an ardent Arch Linux user, though I occasionally use Fedora and CentOS for work.
Links
Events