/
/
/
Developer rooms
/
/
Tizen:RT
Tizen:RT
A lightweight RTOS platform for low-end IoT devices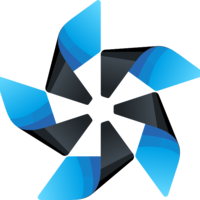 Overview of Tizen ecosystem, focus on constrained devices support, how to get started with Tizen:RT plus demo on actual device.
The Tizen software platform has been designed to target consumer electronics, since 2013 the OS is powering many products on the market (from smart watches to TVs, cameras or even white goods).
Even if this Linux based platform is very flexible, the Linux kernel has minimum size requirements, so Tizen can't be deployed on constrained devices (ubiquitous microcontrollers).
To also target low end devices part of Tizen's technology was rebased on NuttX RTOS. Seamless connectivity is still provided by IoTivity, while a new IoT features are becoming available to application developers too, this whole stack is Tizen:RT!
This presentation will give an overview of Tizen ecosystem, and explain how to get started with Tizen:RT using QEmu, SDK, finally an IoT scenario will be demonstrated using trusted system on module ARTIK 055s.
Reference: https://wiki.tizen.org/Category:RT
Speakers
Attachments
Links