/
/
/
Developer rooms
/
/
User Session Recording in Cockpit
User Session Recording in Cockpit
Introducing User Session Recording support in Cockpit - a server management Web UI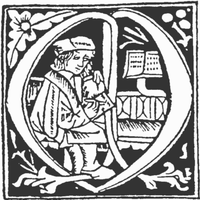 Have you ever wished you could see how exactly a user broke your server? Have you wished to see how the user stumbled upon the problem they just reported? Would you like to have such a power within your easy reach, right in your browser, without the need for a pesky command-line setup? Wish no more, because we're going to handle that with User Session Recording support in Cockpit!
As part of our User Session Recording project, Red Hat Common Logging team is working with developers of Cockpit, a server management Web UI, to implement support for configuring recording, searching, correlation, and playback of users' terminal sessions, all in your browser! On this session we are going to introduce the new effort, show what's working already, present further plans for development, answer your questions, and eagerly listen to any feedback you might have!
The Red Hat's User Session Recording project is aiming at building an enterprise-ready solution for centralized recording of user sessions, for audit, forensics and compliance purposes. The solution involves integration with Linux audit logging system, FreeIPA identity management, Elasticsearch storage, and integration into UIs of various management solutions, such as OpenShift, CloudForms, etc. As part of developing our playback and correlation UI component, we're implementing Session Recording support in Cockpit.
Cockpit is a feature-rich server management Web UI with a new twist: it doesn't take over your system and doesn't force you to relinquish direct control over your system. Instead it lets you jump freely between the command line and the browser at any time you want. You can immediately see the changes you did on the command line in your browser and vice versa. That facilitates gradual learning and simplifies complicated tasks. Cockpit supports a variety of Linux distributions and releases, does its own releases very frequently, and achieves that via advanced and comprehensive continuous integration system, which is a wonder on its own.
Speakers
Attachments
Links