/
/
/
Developer rooms
/
/
The Open Decision Framework
The Open Decision Framework
How to make everybody happy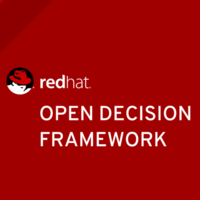 The Open Decision Framework is a process for making transparent and inclusive decisions in organizations that embrace open source principles. It was introduced by Red Hat in 2016 (see link below). I got involved in this project by translating the framework in French and then I started to use it in my own company to resolve complex situations.
https://github.com/red-hat-people-team/open-decision-framework
An "Open decision" should be transparent, inclusive, and customer-centric. This framework is a process to reach actionable agreements through participatory practices such as : clearly sharing problems, collaborating purposefully with multiple stakeholders to secure diverse opinions, collecting comprehensive feedback, managing relationships and expectations across competing needs and priorities.
More generally, open decisions facilitate well-functioning meritocracies. Open source communities are meritocratic to the extent that they pragmatically value concrete contributions over formal titles and encourage ideas from all corners of an organization.
The Open Decision Framework is built around four steps :
1- Ideation 2- Planning and research 3- Design, development, and testing 4- Launch
The framework itself is an open source project, hosted at github and released under CC BY-SA. You can fork it and adapt it to your own organization. Contributions are welcome !
Speakers
Attachments
Links