Patrik Karisch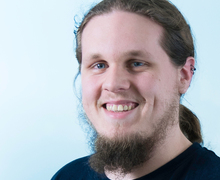 Patrik Karisch is a software engineer and PHP developer advocate. He enjoys working with PHP and Symfony and is passionate about DevOps and Linux.
Patrik is an open source enthusiast and an advocate of modern development principles & standards, likes to try out new things and languages.
At other times, he fiddles with electronics and microcontrollers. If Patrik isn't working he is busy cooking delicious food and playing drums.
Links
Events