Hanno Böck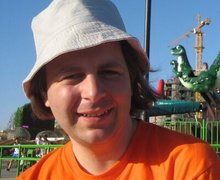 Hanno is a freelance journalist and hacker.
Hanno regularly writes for the German IT news webpage Golem.de and various other publications. He also writes the monthly Bulletproof TLS Newsletter.
Since 2014 he runs the Fuzzing Project, an initiative to improve the security of free and open source software. This work is funded by the Linux Foundation's Core Infrastructure Initiative. Also Hanno is a long-term developer for the Gentoo Linux distribution.
Events