Arjan van Eersel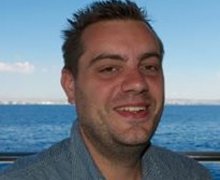 Arjan van Eersel is a Go programmer, Go enthusiast and Go advocate from Bulgaria.
Although being born in the Netherlands, Arjan van Eersel is living in Bulgaria for the past six years, after before that having lived in Belgium.
Arjan started to code from childhood in Basic and later moved on to other languages like C, PHP, Python and more recently Go.
As the founder of software development company Balkan Technologies, Arjan prefers to use the Go language where ever possible in (new) projects and to support the Go community however possible, for example by taking the lead in forming a Go user group for Bulgaria.
Links
Events