/
/
/
Developer rooms
/
/
Living Orb
Living Orb
Tangible game console.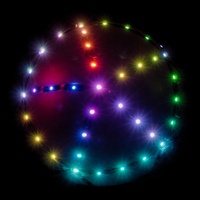 Tangible game console, controlled through its rotation, and producing light patterns in return.
Living Orb is a tangible game console. Play by rotating it in your hands. The screen is its surface, composed of leds all around.
This talk will present the device, the construction of the first prototypes, the hardware and software involved in them, and some games that were developed.
Speakers
Links