/
/
/
Developer rooms
/
/
Presentation of Hellink, an educational game about Open Data
Presentation of Hellink, an educational game about Open Data
Creating a "real" game to raise awareness among students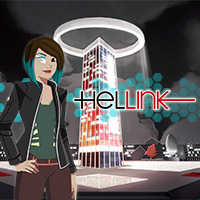 Hellink is an educational video game about information literacy. Being produced by an university library, it heavily focuses on the business model of scientific information, and the various ways to promote more freedom in this domain, especially Open Data. Discover the creative process behind the project, and how to raise awareness about complex subjects through videogames!
The project was launched by the Library of the Université Pierre et Marie Curie, which is the biggest scientific university in France. We had multiple goals: create a "real" game, with engaging gameplay, artistic direction and storyline; teach the basics of information literacy and train the audience's critical eye; raise awareness about the business of scientific information and Open Data, which is the heart of our theme.
We will work from a few questions helping us to understand, from both a diplomatic and a creative point of view, how to effectively engage the audience with Open Data through the means of videogames: how to create an "activist" game into the constrained context of a public institution, especially a university with commercial links with some of the entities criticised by the game? And how to speak about complex subjects with video games: what can be expected and what shouldn't?
Video game can be a powerful tool, if well handled! Come talk with us to understand together how to better use it for promoting open data!
Speakers
Links